Here at Need2View we take pride in the service we offer and are delighted that our efforts are being recognised. We strive to go the extra mile to ensure our company provides the best experience for our clients, pushing our company and industry forward.          
GOLD FOR LETTINGS 2018-2019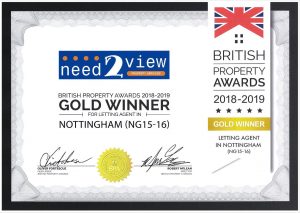 Our Nottingham lettings department have come top in the British Property awards 2018-2019 for performing outstandingly through
out the extensive judging period which focuses on customer service levels.
What's more we have been shortlisted for a number of National Awards which will be announced over the coming months.
The judging panel look for agents who go that extra mile and provide outstanding levels of customer service  to their local market place. The judging criteria is both comprehensive and detailed exploring different mediums, scenarios and time periods to ensure agents have been rigorously and fairly judged.
Excellent and outstanding customer service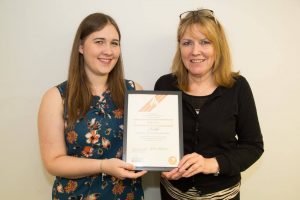 Need2View are proud to say that we have been awarded the gold certificate level of achievement for striving towards providing "excellence and outstanding customer service".  This is  in fact our fifth  year in a row to win this award and being locally run makes it all the more meaningful.
Mansfield BID engage the services of an independent market research company  to undertake detailed analysis of local businesses in both the retail and service industry sectors.
Local businesses were adjudged and scored on a variety of area's to include: venue image, products and pricing, staff image, initial contact, service, sales, local knowledge and customer satisfaction. After a detailed assessment certain businesses were awarded bronze, silver and gold levels of achievement.
ASSURING INTEGRITY
Need2View are members of the following governing bodies which provide sellers, buyers, landlords and tenants  the promise of  the highest level of professionalism.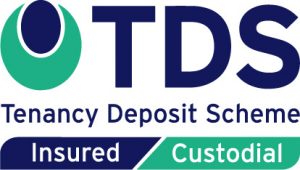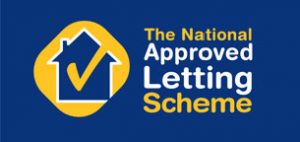 memberships
Supporting the people within our local communities and the success of the businesses in our Towns is a key value here at Need2View. To make sure we stay in touch with the matters that effect our Town and the surrounding areas we are active members of the following groups.